Hey there guys. Long time no see. I've been busy. Like hell. Like
seriously
. Dude, I have learnt one thing since I'm in Matric. Like seriously, matriculation program is so not for those with fainted heart. Hell, I am this close *pinch hand* to quit this program. It's just too suffocating. Yes that's the word.
Anyway, that is not what I want to say tonight. At 2:18 am. No, dear. That's not it. What I want to say is OUTLANDER!!!!!!!!
Gosh, I know I am mad. I have PSPM like literally tomorrow and yet here I am blogging about some marvelous book I just finished this evening.
*DEEP BREATH*
*DEEP BREATH AGAIN*
I freaking love you Jamie Fraser!!!!!!!!!!!
There. I've said it. God, that feel so good.
I love ya Jamie. From the blood of my blood. From the bone of my bone. Honestly. Marry me please!!!
O
kay, shut up Lily!
Alright, so there you have it. My ranting. About the Outlander series by Diana Gabaldon. I can't believe that I am among those people out there that have fallen with Outlander and Jamie. God, Jamie. I can't even spell his name here without having a stupid damn grin on my face. He is actually the main reason why I stopped studying for my chemistry just to post this stupid post. (
Don't you dare call my Jamie, stupid!)
Hell, what I can't even believe is that I willingly dragged myself out from my comfortable bed just to write this post out to the public. But I just can't help it. I need to write this down. Mainly so that I won't forget this moment. Honeymelon, I feel so bittersweet right now. Bitter with my upcoming (specifically tomorrow) end-of-semester exam (PSPM). And sweet of James Alexander Malcolm Mackenzie Fraser of a dude.
People, never in a million years would I ever discover that man in kilt and annoying Scottish accent to be so amazingly charming. Dude, I am drooling for Jamie Fraser right now. Like drooollsssss!!!!!
I fell so deeply in love with Outlander. And of course, don't forget Claire Randall. She's the protag. But the most important component in these series is the magnificent lad, Jamie. I love just about everything about him. (Though he is NOT perfect.) He is not your normal hero. He's so different. And strong. And kind hearted. And brave. And thoughtful. And super romantic. *sigh*
"There are things that I canna tell you, at least not yet. And I'll ask nothing of ye that ye canna give me. But what I would ask of ye---when you do tell me something, let it be the truth. And I'll promise ye the same. We have nothing now between us, save---respect, perhaps. And I think that respect has maybe room for secrets, but not for lies. Do ye agree?" - Jamie Fraser, Outlander.
"Does it ever stop? The wanting you? Even when I've just left ye. I want you so much my chest feels tight and my fingers ache with wanting to touch ye again." - Jamie Fraser, Outlander.
*sigh again*
Currently, I have read 'till the third book. Canna start the fourth book yet or I will miserably fail my exam. Need to reevaluate my focus. So I think that is all for now. Need to get my beauty sleep back.
Talk to ye next time. G'night.
Hoping to hear Jamie calling me Sasschenac,
Liely
p.s. Don't worry, CG. You're still number one in my heart.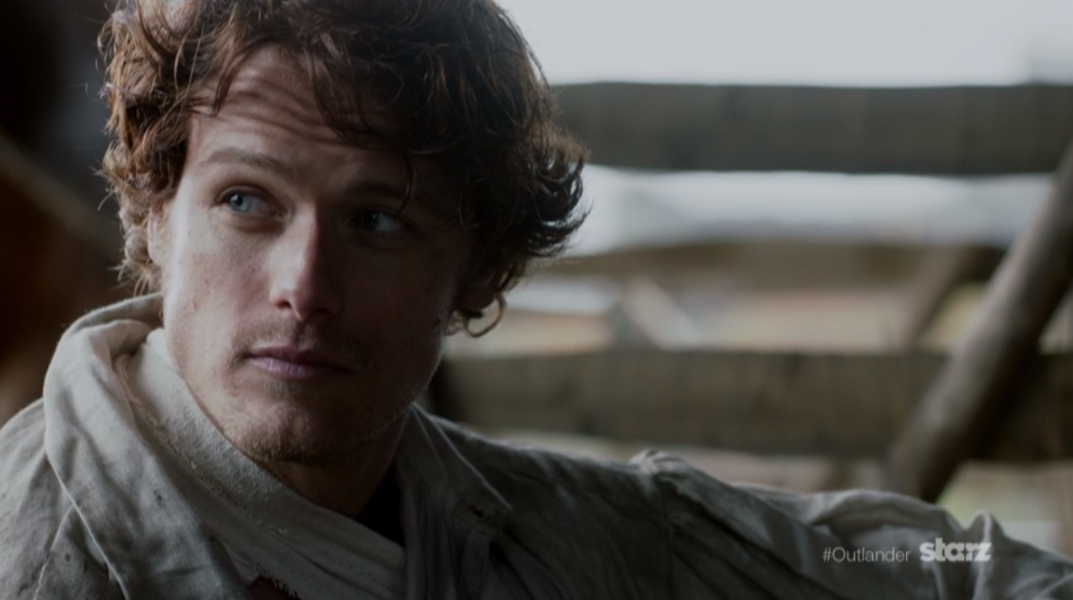 Jamie Fraser. DROOOOOLLLLLL!!!!!